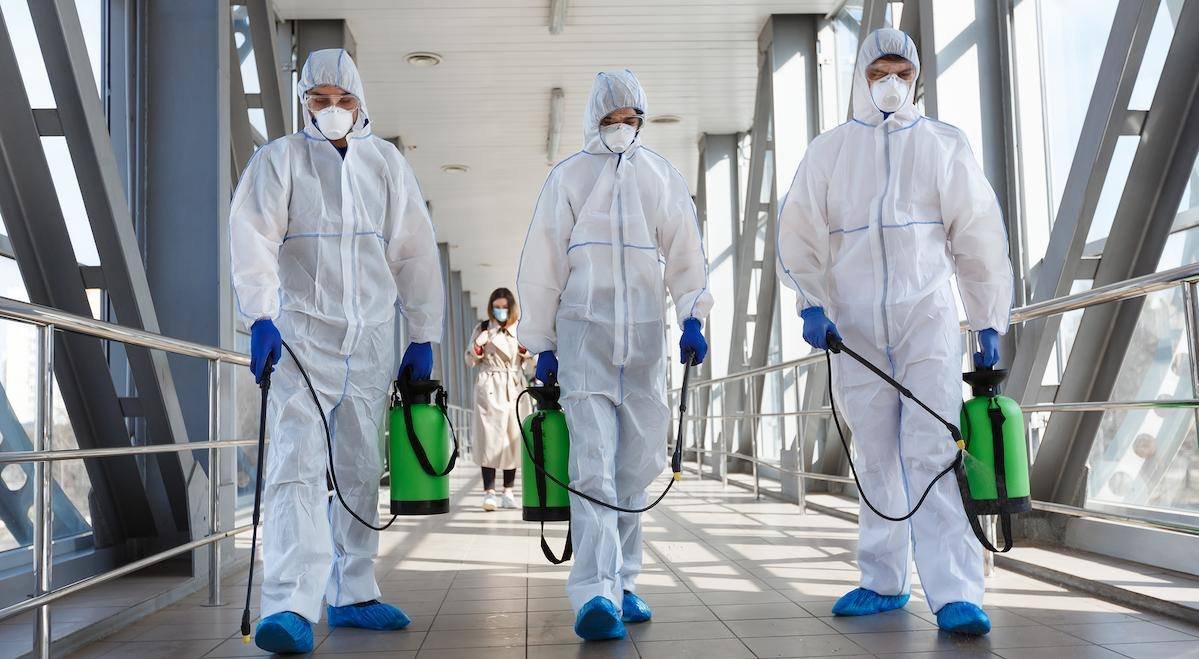 Disinfection And Sanitization Services in Dubai
We always use soaps or other detergents to clean our surroundings. But is that enough? Studies claim there is still a pretty high chance of bacteria remaining on the cleaned surface. Therefore, a stronger solution is required and that is where we step in. We have coupled tech and latest approved chemicals in order to provide professional Sanitization Services Dubai.
Sanitization is a quick process that normally takes no more than half a minute to destroy 99% of bacteria. While disinfection surfaces requires a use of much stronger chemical which destroys every organism in range in under 10 minutes. The chemicals we manage to work with are totally safe to use around children, eco-friendly and biodegradable. We use hospital-grade approved disinfectants for Disinfection Services in dubai be it offices, shops, hospitals or even homes.
Our Disinfection Process:
Our professionals bring all necessary materials and equipment required to sanitize and disinfect your premises (disinfecting solution, microfiber cloths, tissue, mask, overalls and gloves).
All surfaces are first cleaned to remove any dust particles.
Surfaces are then wiped with the Dubai Municipality approved sanitization solution and left for few mins to dissolve and automatically absorbed within the surface – no rinsing is required.
The sanitization solution is a mixture of water and disinfectant, is approved by Dubai Municipality, and is safe to use around children, pets and on all surface types.
Hospital grade disinfectant is used.
Kills 99.999% bacteria, viruses, germs and other pathogens.
No rinsing is required as it breaks down into simple salt producing no harmful byproducts.
Depending on how well cleanliness and hygiene is maintained, the disinfectant can protect the premises for up to 10-14 days.
We also provide disinfection through electrostatic disinfection technology approved and certified by German product Bacoban that meets the European standards of quality. Our disinfection method has been: