Pest Control Services in Dubai Residential & Commercial.
Golden Touch Pest Control L.L.C is a premier pest control company providing professional pest control services across the UAE since 2008.
We Have been the first choice for pest control services across the region, thanks to our reputation in delivering quality service at competitive prices.
From Bed Bug to mosquitoes, cockroaches, ants, termites and rodents, we can shield your home and office from each conceivable pervasion, guaranteeing you complete true serenity.
Our services are available 24/7 in and around Dubai, Sharjah and other emirates.
Mission
To help protect you and your family's health, lifestyle, and property by delivering affordable pest management solutions to control the pests in your environment effectively and safely.
Quality
Service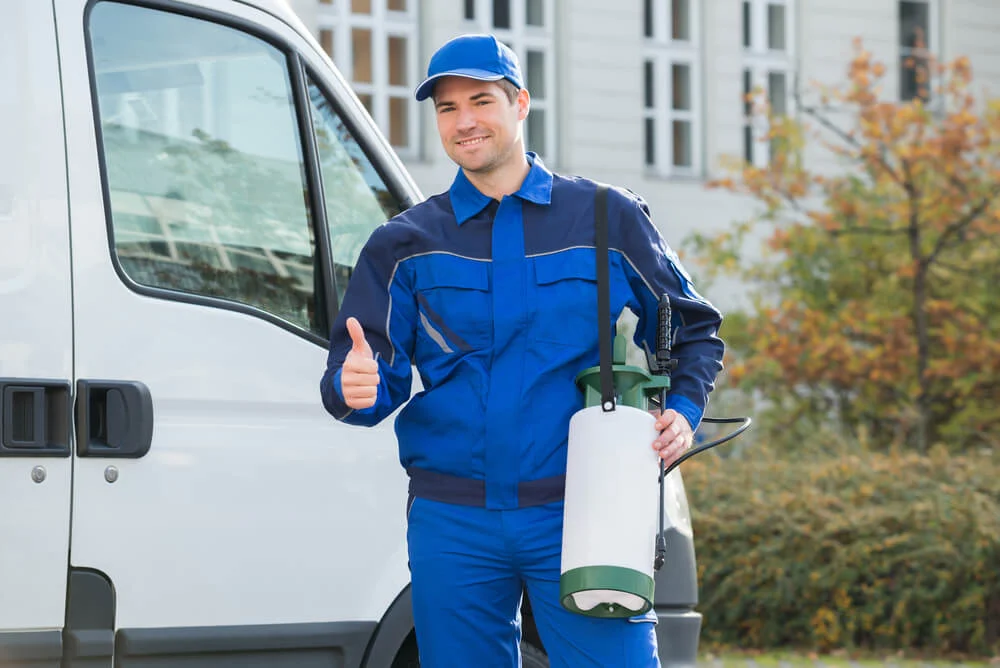 The bed bugs are a type of chestnut-brown insects which have a flat shape from top to bottom. 
Our environment-friendly, latest spray and gel methods are some of our best approaches to cockroach control in Dubai.
Our Pest Control utilizes advanced termite control techniques to protect your home or business from termites.
Mosquitos are also found across Dubai, Sharjah, Ajman, and the northern emirates. Mosquitoes are small flying insects that bite…
Rats are some of the most troublesome and damaging rodents in the world. They eat and contaminate food, and damage structures…
Protect your property with our professional honey bee control services. Our experienced team offers effective and eco-friendly solutions.
The ant is another common pest in Dubai. Ants do not carry any disease; therefore, pose no threat to human or pet life.
Flies are very harmful insects as they are capable of causing and transferring diseases of many kinds. If your house, office, hotel, etc.
Pigeons in Dubai are making harm structures and human wellbeing because of a high destructive corrosive in their droppings. 
It is highly important to have your sofa deep cleaned from time to time. Moving into a new house or apartment is also one of the reasons…
Our environment-friendly, latest spray and gel methods are some of our best approaches to cockroach control in Dubai.
Termites are a major problem faced by residential and commercial owners alike. Being the best pest control company in Dubai 
Pregnancy-safe pest control services for a healthy home environment. Protect yourself and your baby.
Safe pest control for your baby. Protect your little one with our baby-friendly services
Pet-friendly pest control for a safe home. Protect your pets with our effective solutions
Quality pest control services you can trust. Contact us for reliable and high-quality pest control solutions.
Choose our municipality-approved pest control services. Trust in our expertise and compliance with regulations.
Get quality pest control at affordable prices. Say goodbye to pests without breaking the bank.
Get The Best Service By Following Simple Steps
Expert technicians will assess your home and develop a treatment plan accordingly
Get highly effective pest control on scheduled day. We always use good quality products.
Relax. Because you get the best pest control in the city at the best price.
Professional pest control & cleaning service constantly striving for 100% customer satisfaction
AN ENVIRONMENT FRIENDLY APPROACH
Golden Touch Pest Control L.L.C is at the cutting edge of the industry and committed to providing a pest-free environment, using the latest pest management solutions to commercial and residential sectors in the United Arab Emirates.
Knowledge & experience is our forte. We provide Comprehensive Pest Management Solutions. Our strength is all kinds of Pest Management answers for an office.
"We emphatically accept that our initial step to a superior and additionally enduring relationship with our customers is to teach them about the complexities of our industry, giving them, at all times a clear & honest picture".
SCHEDULE
A FREE INSPECTION